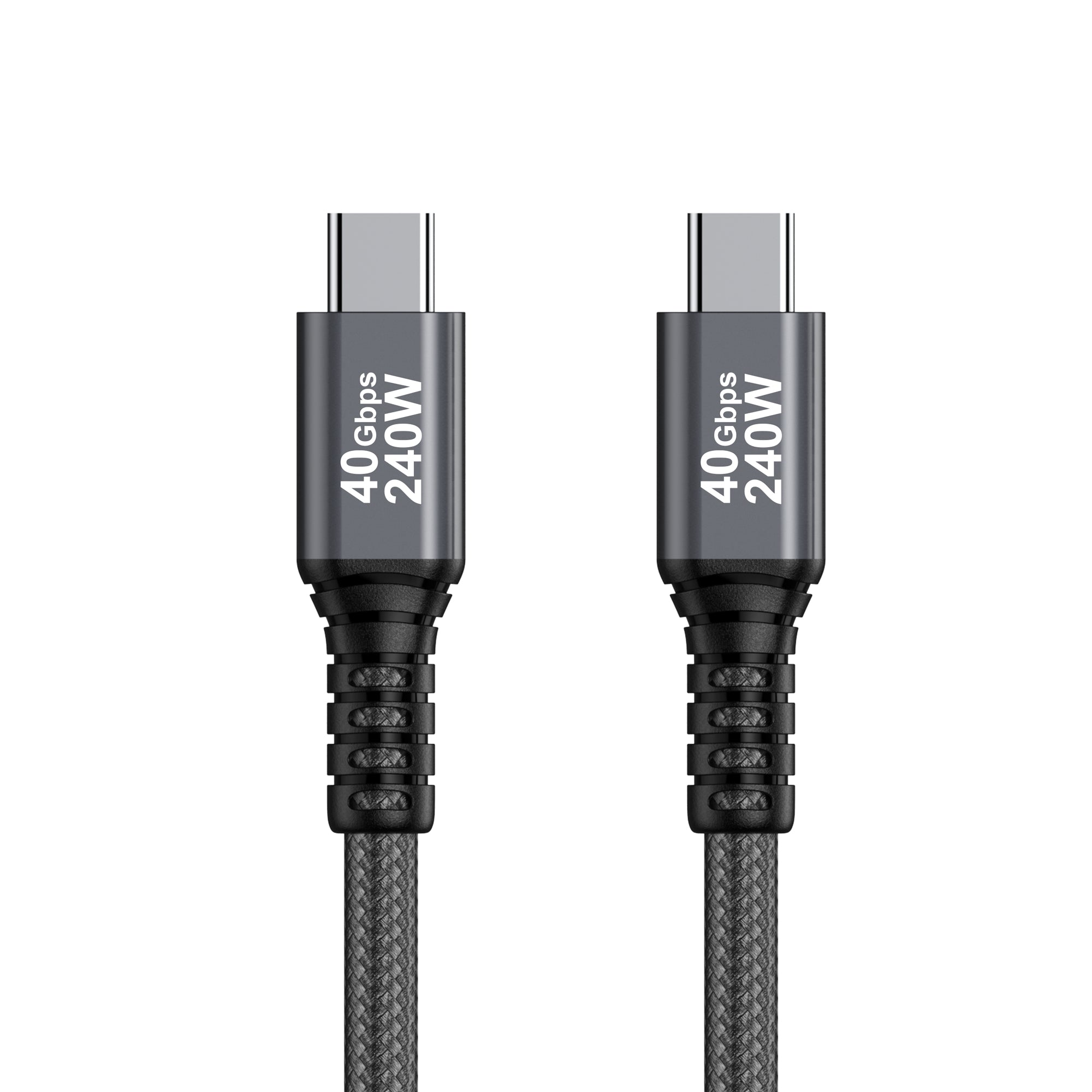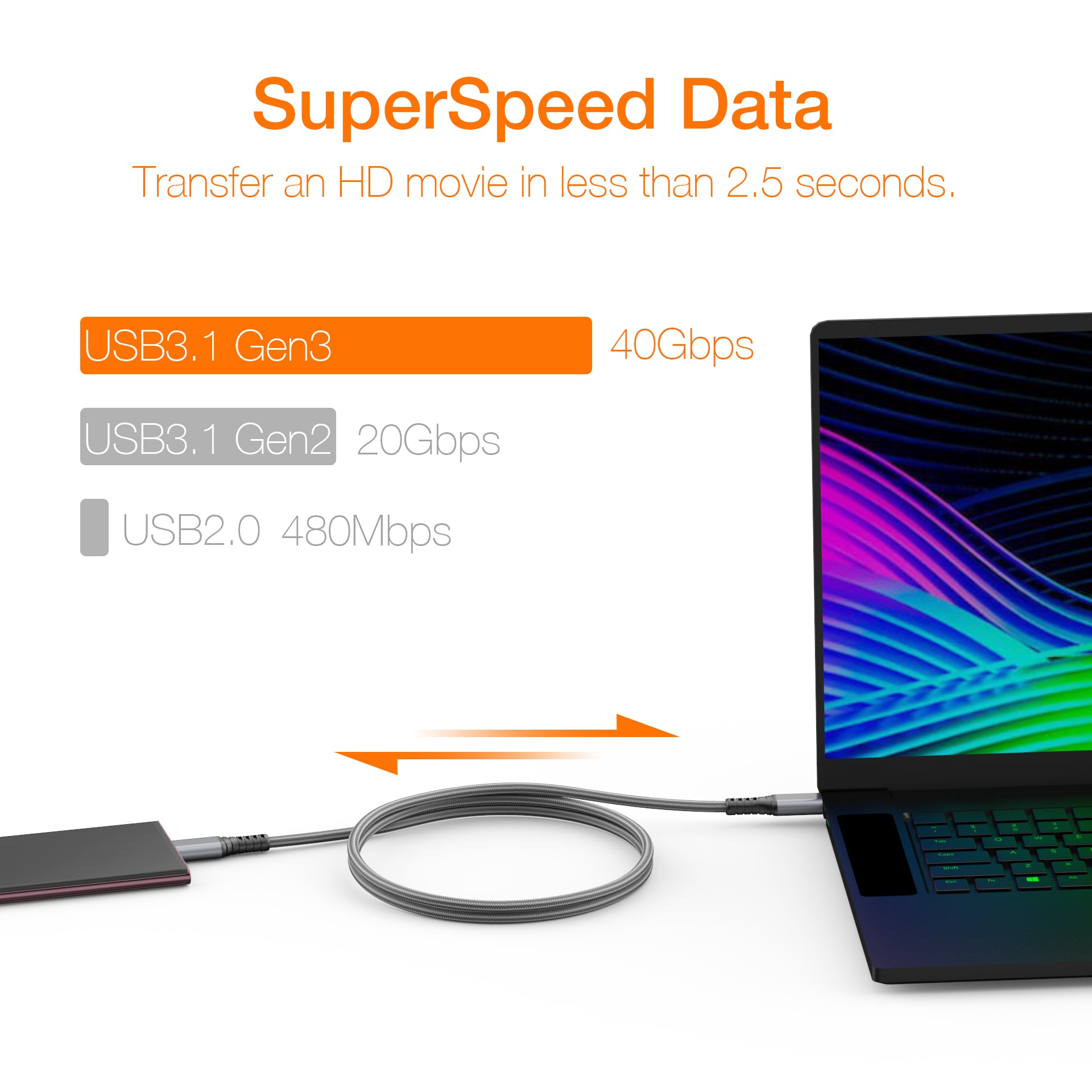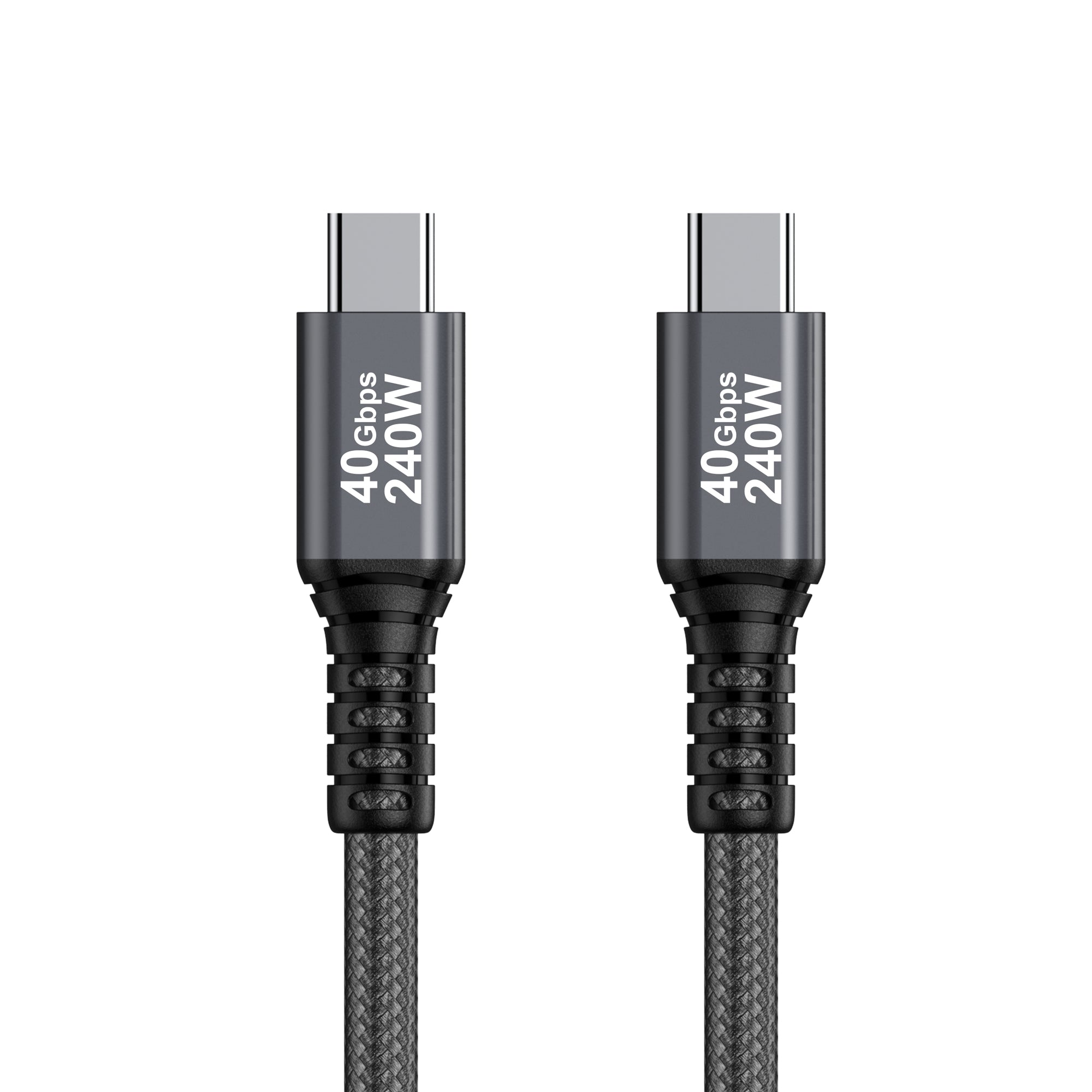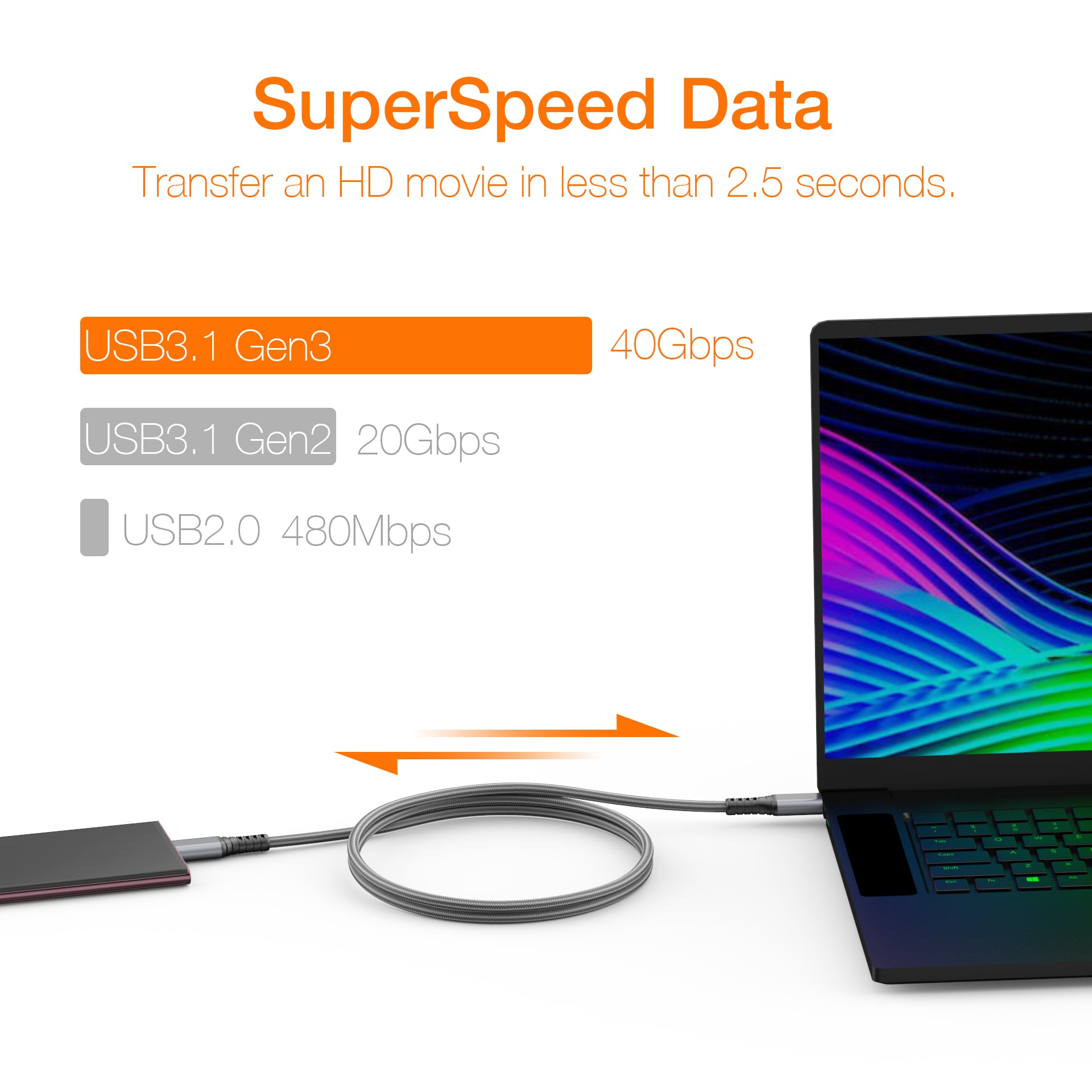 240W PD3.1 Cable
USB 4 240W | 40G | PD3.1 | TYPE-C
【40Gbps Data Transfer】Data transfer speed up to 40Gbps.
【240W Power Delivery】Up to 240W(48V/5A) charging compatibility, it powers Thunderbolt 3 device without an additional power supply and fast charging for Laptop/Tablet and fast charging for mobile phone.
【Support 8K@60Hz Display】 Support ultra HD video resolution, 40Gbps bandwidth allows single 8K@60Hz outputs or dual 4K@60Hz video.
【Wide Compatibility】Support all Thunderbolt 3 and USB C devices.This USB 4 Cable also backwards compatible USB 4 & 3.1 & 3.2 gadgets.
Note: Shipments will begin on June 17, 2022.
USB4 240W 40G Cable
USB2 240W 480M Cable
SPECIFICATIONS
| USB 4 | USB 2 |
| --- | --- |
| USB 4 PD3.1 240W 40G Cable  | USB 2 PD3.1 240W 480M Cable  |
| • Video max. 8K60Hz | N/A |
| • USB 4 Gen3x2 Data 40Gbps | • USB  Data 480Mbps |
| • 240W EPR(Extended Power Range)Charging through a single cable | • 240W EPR(Extended Power Range)Charging through a single cable |
| • Fully Bidirectional | • Fully Bidirectional |
| • E-marker IC | • E-marker IC |
| • Data speed up to 40Gbps | • Data speed up to 480Mbps |
| • USB Power Delivery, 240 Watt(48V/5A) charging | • USB Power Delivery, 240 Watt(48V/5A) charging |
| • Input Reversible USB Type C connector Male | • Input Reversible USB Type C connector Male |
| • Works with Windows, Apple OS X, Chrome OS | • Works with Windows, Apple OS X, Chrome OS |
| In the box | Table header 1 |
| --- | --- |
| USB4 240W 40G Cable  | USB2 240W 480M Cable  |
| • SlimQ 240W 40Gbps Cable x1 | • SlimQ 240W 480Mbps Cable x1 |
| Available Interfaces | Table header 1 |
| --- | --- |
| USB4 240W 40G Cable  | USB2 240W 480M Cable  |
| • Input:USB Type-C Male | • Input:USB Type-C Male |
| • Output:USB Type-C Male | • Output:USB Type-C Male |
Other info
• Total Cable length approx.: 1m / 3.28ft
• Cable Weight: 50g / 1.82oz